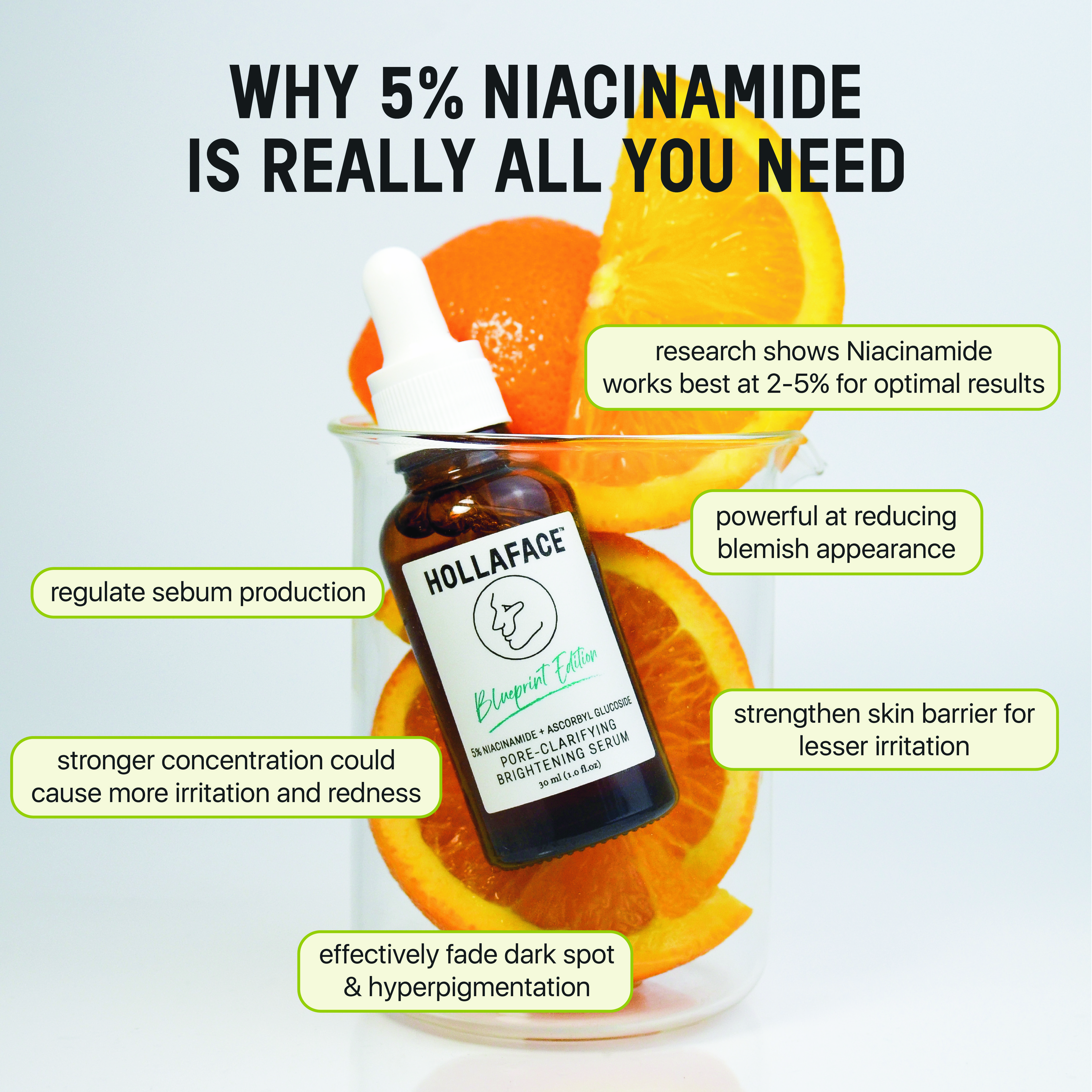 A truly lightweight water-soluble serum that keeps your skin clear of congestion, repairs hyperpigmentation and reduces blemish appearance for clearer and more radiant skin. Made suitable for all skin types. Formulated with Niacinamide (Vitamin B3) at 5% which has shown to deliver best efficacy in reducing skin congestion and improve hyperpigmentation without overworking the skin.
Shop Now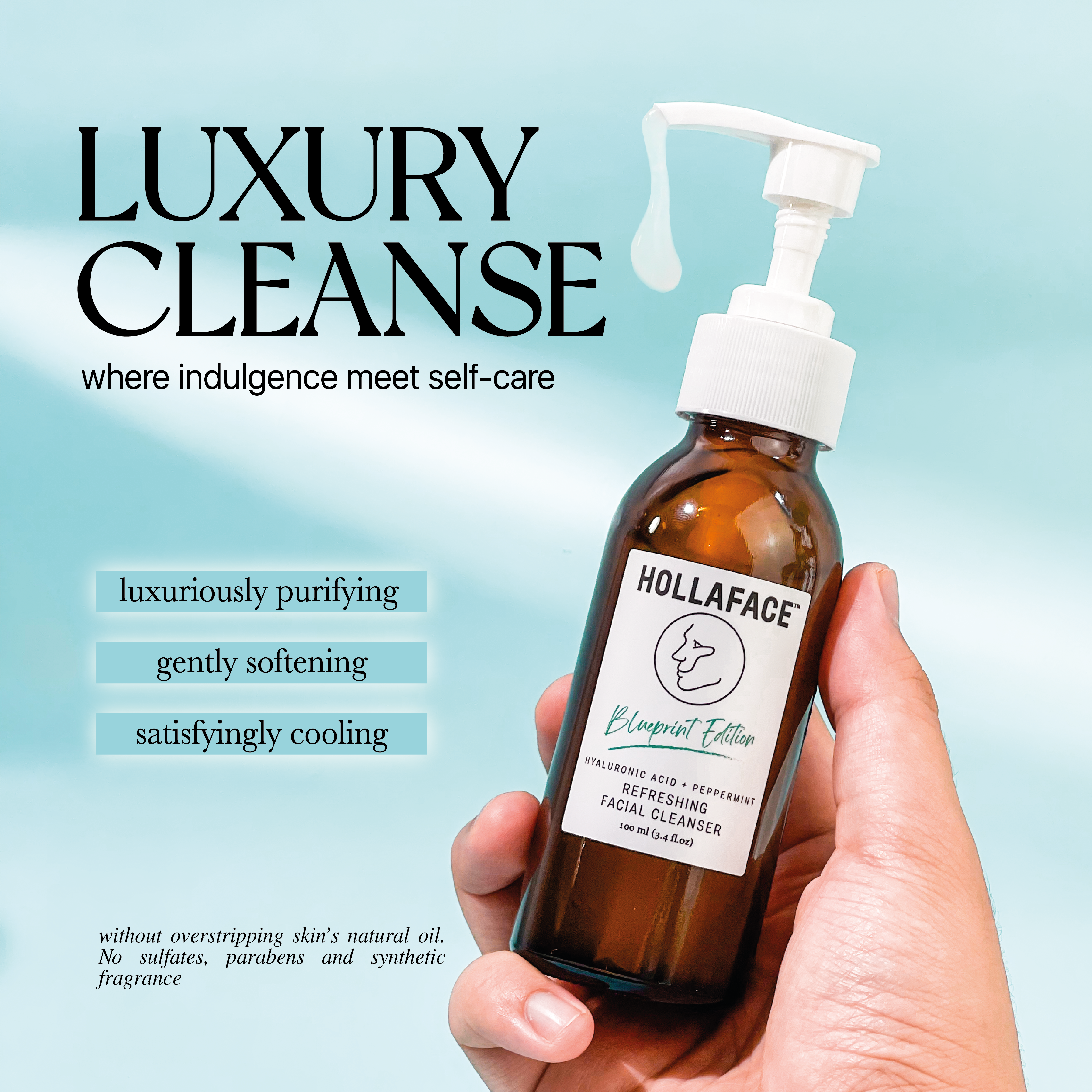 Made with gentle exfoliant from Apple 🍏 to purify congestion and improve skin's texture. Supercharged with 5 nourishing antioxidants and Hyaluronic Acid leaving your skin satisfyingly fresh and soft ✨ without overstripping its natural oil. Made for all skin types.
Shop Now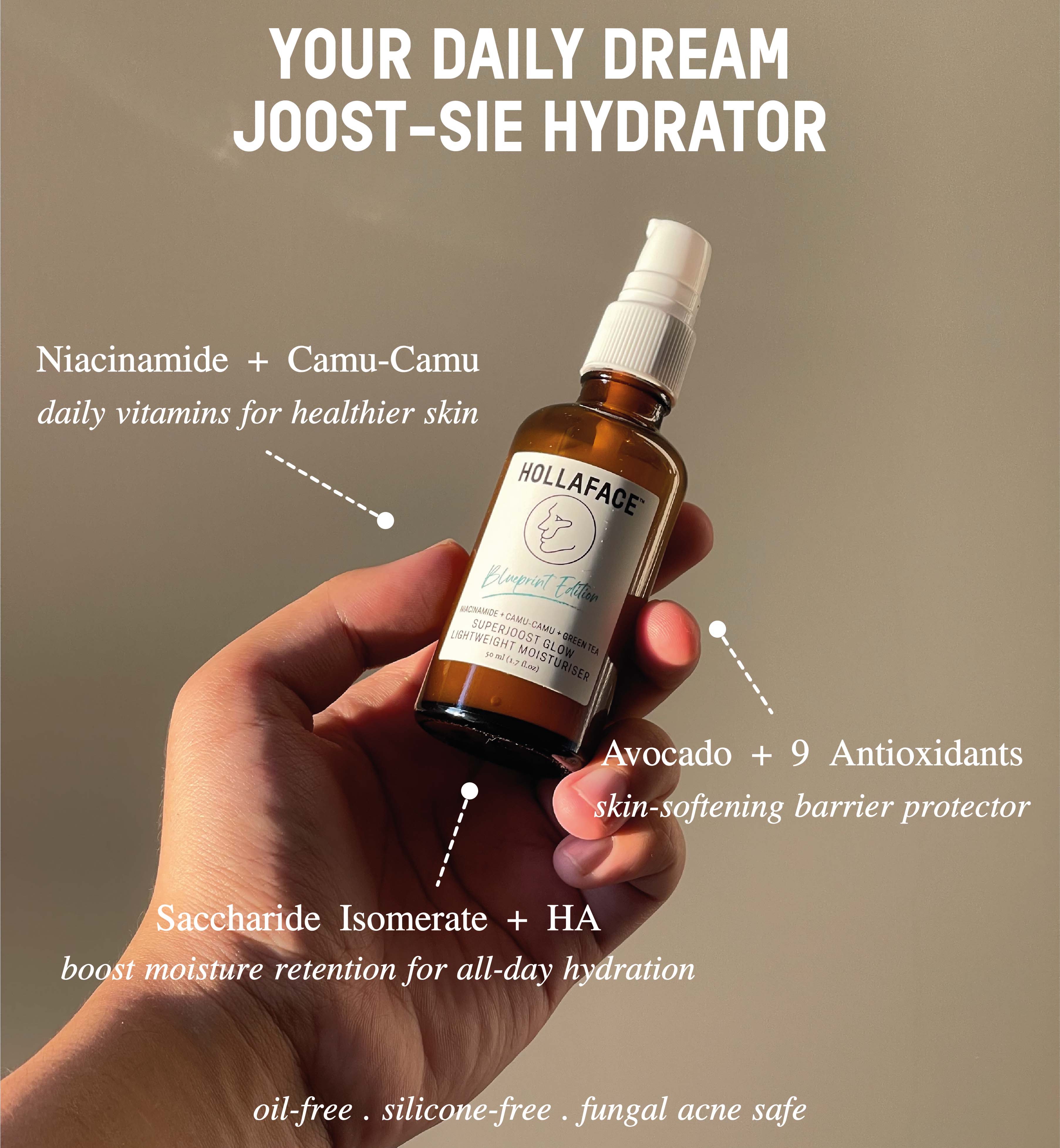 Your worry-free am:pm gel moisturiser. No oils, no silicones, no fungal acne triggers -but deeply hydrating, brightening and acne-fighting 🍃 all in one pump with zero greasiness
Shop Now
Adiana (combination skin)

"I've tried Hollaface for a week now and honestly it's really good. I've tried not to put any other products or treatments once, after for about an hour of using Hollaface and it didn't feel tight or stripping at all. So I assume it's very gentle to the skin. I personally don't prefer a cleanser with fragrance because I try to avoid ingredients that could be sensitive on my skin but for this one the menthol & peppermint weren't extremely fragranced and the cooling sensation and both of them didnt bother me. Such a breakthrough for a local product! Loveitloveitloveit!"

Mirza (eczema + sensitive skin)

"I have eczema and relatively sensitive skin And personally I feel like it (Refreshing Facial Cleanser) doesn't dry out or irritate my skin after a wash as many other cleanses do so (typically male focused cleansers do) Once again, the cleansing power is just nice and the refreshing feeling never gets me tired of it and I really appreciate it Even after washing my face after having a flare up with red face and all"

Wendy (acne + combination skin)

"Used the face wash, it's so so so so so refreshing 😍 I was sleepy and now I feel so woke 😂 I want the minty feeling to remain on my face that I went in with a 2nd wash but a much little product(still minty) and it's so softt(my face!!!!) I like that it cleans well and doesn't dry out the skin. My other acne cleaner 😅 just tears off the moisture and doesn't clean as well"

Mielahnor (dehydrated + oily skin)

"Hi Hollaface, I would like to give u honest review. I wish I can show you the bfore after. I'm not sure, but I think this cleanser reduce my dull skin hence reveal ur truer complexion. My skin gets brighter 🤭. Maybe due to natural aha ingredients that u have. I used to have a lil flaky skin. Now it reduces also. I'm amazed how one cleanser can do wonder 🤭 dayum I'm so happy."

Vanilla (oily skin)

"After few days of using it, I can say it cleans out my dirt without leaving my skin dehydrated. Really love it! Will repurchase again after finish😍✨ and I didn't know the bottle is made out of glass! Worth it!!!"

Chelsea (combination skin)

"I've tried so many facial cleansers over the years and I've got to say that yours is my absolute favourite! So in love and definitely restocking"